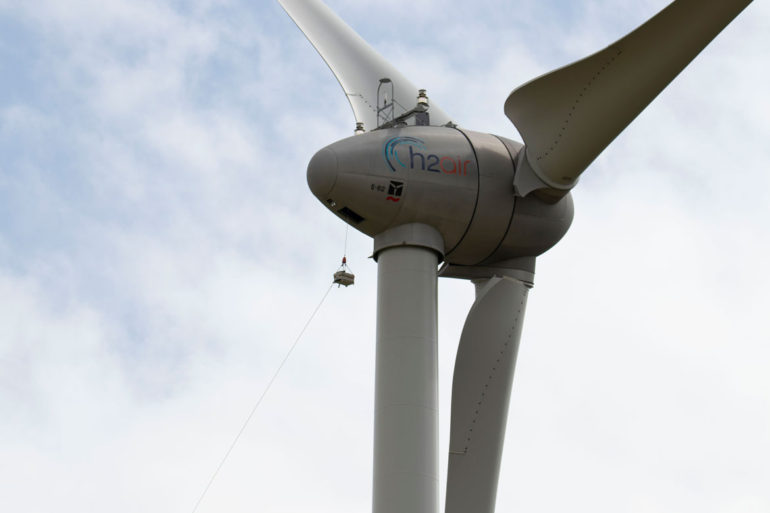 Installation of Batmode S
H2air GT and the KJM design office have installed three Batmode S recorders.
In fact, the DREAL, Regional Directorate for the Environment, Planning and Housing requires wind farm operators to listen to the activity of bats at the height of the nacelles.
The Camomile, Julie and Coquelicot 1 wind turbines now have an observation balcony nestling in the nacelles for viewing night-time theatre.
This equipment will produce continuous recordings throughout the summer months, in order to consolidate knowledge of these mammals and their relationship with the wind turbines.