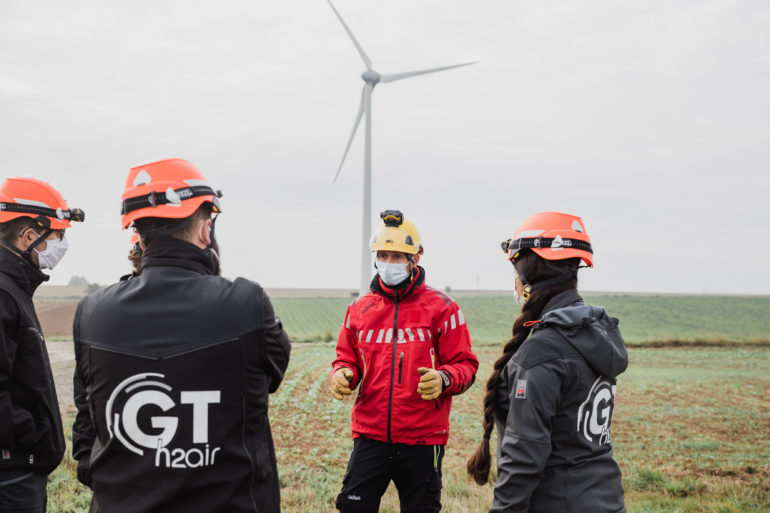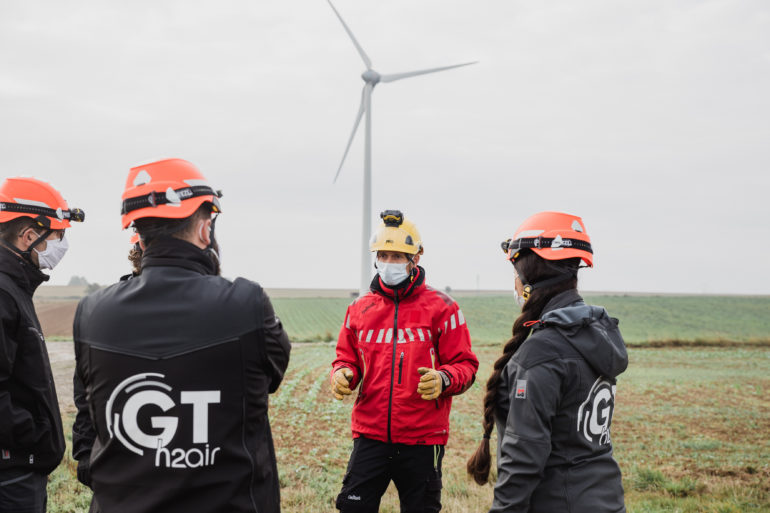 Training: working at heights and wind turbine rescue refresher
H2air GT technical team organized today a refresher training for working at heights and rescue in a wind turbine environment, on the wind farm Coquelicot 2.
A tailor-made training program based on GWO standard has been supervised by Pierre Launay, wind energy expert within the training organization IFOPSE. The Wind Farm Managers were trained to handle various emergency situations and get familiar with different evacuation equipment.
Where regulations expect a retraining every 2 years, H2air GT goes beyond with an annual exercise as part of its training program and skills development.