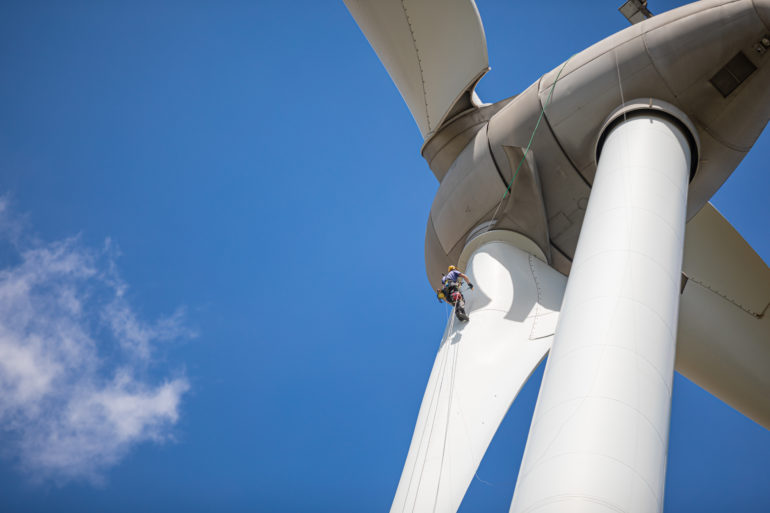 Summer blade inspections
H2air GT together with his partner Heliopales is carrying rope access blade inspections during this summer.
Summer time is always the occasion to organize different types of inspections and maintenances. The good weather conditions, more comfortable for the teams, is also necessary for some works on the blades for example.
An important part of the portfolio under management at H2air GT will then be inspected during this summer. The blade inspections are performed at regular intervals to ensure the good condition of the blades and to check the lightning protection system. When defects are found all necessary repairs are then performed.