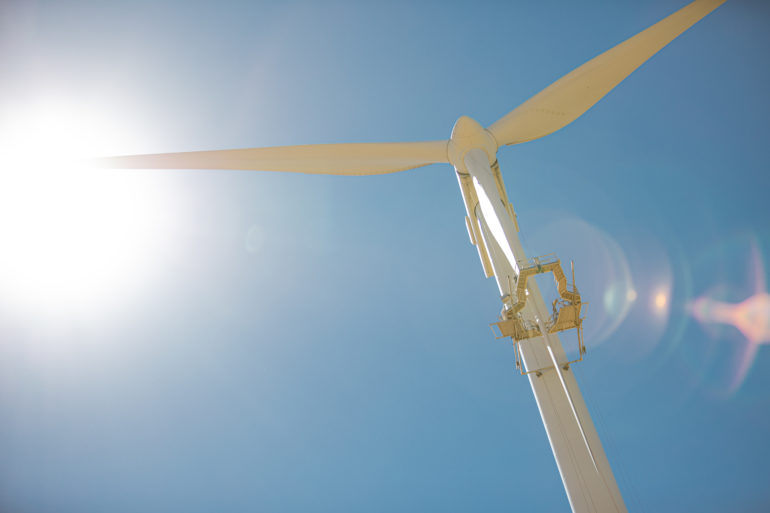 Performance optimization on Seine Rive Sud wind farm
Today, the implementation of Vestas' PowerPlusTM program has been finalized on Seine Rive Sud wind turbines. H2air GT suggested this optimization to his client EKZ to improve the performance of the site.
The wind farm consists of 16 wind turbines, Vestas V90, set up at the end of 2012. Developed and built by H2air, it is operated by H2air GT since the beginning.
PowerPlusTM program consists of physical aerodynamic add-ons on the blades (Gurney Flaps and Vortex Generators) as well as software upgrades. After a test period in 2018 on some of the wind turbines, which demonstrated a power output increase of 1 to 2%, it has been decided to implement the upgrades on the remaining turbines this summer.
Bruno Lafont, Operations Director at H2air GT, is proud of this successful cooperation with the client's asset manager and the wind turbine manufacturer: « Performance improvement and production optimization is a daily priority for our Wind Farm Managers».